Nanaimo Curbside Collection
Posted by Shawn McDonald on Thursday, November 15, 2018 at 6:08 PM
By Shawn McDonald / November 15, 2018
Comment

Welcome to the City of Nanaimo's Automated Curbside Collection Information page. Residents of Central Nanaimo began receiving this popular service in the Fall of 2017. Residents of North and South Nanaimo began to receive the service in Summer of 2018!
Types of Waste Collected
Collected in a 240 litre or 360 litre blue automated cart, every two weeks alternating with the black garbage cart.
Collected in a 120 litre or 240 litre black automated cart, every two weeks alternating with the blue recycling cart.
Collected in a 120 litre or 240 litre automated green cart, every week.
The basics of automated collection
Nanaimo residents know the benefits of curbside recycling, kitchen waste and garbage collection. It's convenient — and makes it easy for you to sort your materials and to keep as much waste as possible out of the landfill. And that's good for the environment.
Automated curbside collection makes a good system even better.
Automated collection trucks use automated arms to grasp specially designed carts, lift the carts and empty them into the truck.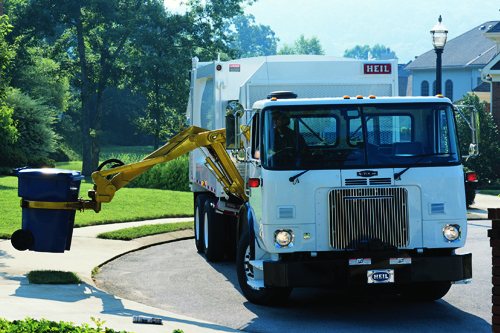 Automated collection eliminates the need for collection crews to lift heavy containers.
Automated collection:
offers a tidy three-cart system
is easier and cleaner for residents
allows you to include yard waste in with your kitchen waste
makes recycling more convenient
reduces workplace injuries
Service begins in North and South Nanaimo
20,000 households in North and South Nanaimo received the new service beginning in July and August 2018!
Carts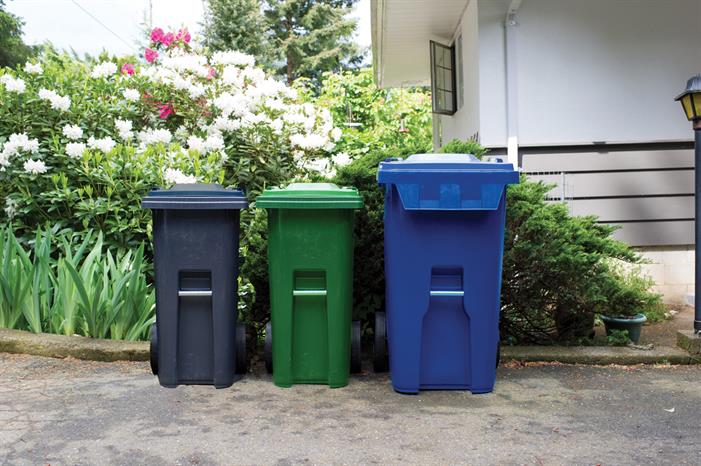 Each household received one set of three colour-coded wheeled carts and a complete information kit.
The carts make it easy to:
SORT — your materials the same way you're used to doing.
TOSS — your sorted materials into the correct cart.
ROLL — your carts to the curb on collection day, and return them to their storage area after they are emptied.
Cart size, cart exchanges and extra bags
Residents are asked to try the standard set of carts for the first three months of service. After this time, there will be a one-month period of "free cart exchanges" where residents can upsize the size of their carts without paying the standard $25 change-out fee. (Please note: if you are upsizing your garbage cart, your garbage rates will increase. There is no fee to upsize your recycling cart and there is no option at this time to upsize your organics cart.)
During the first three months of service, the City will continue to collect bagged "extra garbage" so long as it has a $3 tag on it. After the three-month period, extra bags will no longer be accepted.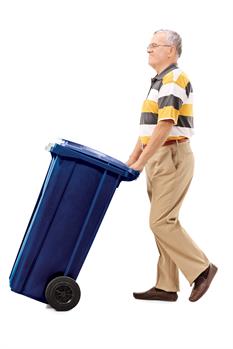 Cart Ownership
The City will maintain ownership of your carts. This means that if you move you leave your carts behind. Homes will automatically be provided with a new set of carts and the City will look after cart repairs and maintenance.
Carts are equipped with ID tags that are GPS located to your address so please don't swap carts around!
Collection schedule changes
New Solid Waste Collection Schedules will arrive at your home in Early June 2018. Please check your schedule carefully as your route and collection day may have changed. Look for the triangle symbol on your schedule that indicates when to begin using your new carts (please don't put them out before this date).
Costs to Residents
The costs of the Sort Toss Roll program are expected to be around $8 million in total. This includes the purchase of 8 new trucks and 3 wheeled carts for every home in Nanaimo.
The project will be paid for by garbage user rates. The user rates in 2018 are $165 per household.
Have questions?
Call the Sort - Toss - Roll Hotline at 250-756-5390 or email [email protected].